Crew
A group of experienced sailors, used to high latitudes, has joined the project to ensure the safety of the boat. A member of the crew will also be in charge of preparing plentiful and wholesome meals with a special attention to quality.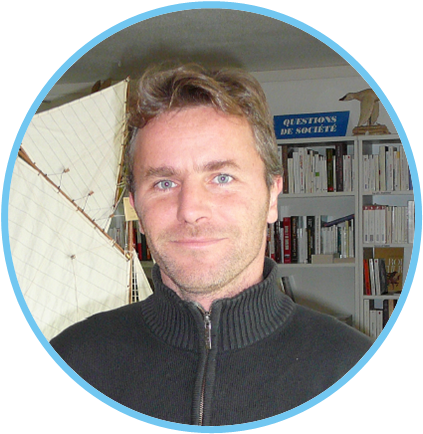 Goulwen Josse, skipper and captain.
Goulwen has more than 20 years experience on all sorts of boats, fishing vessels, commercial and sailboats. Moreover, he has worked on shipyards, acquiring a multifaceted knowledge of his trade.
Goulwen has sailed more than 100 000 nautical miles across different parts of the globe, some well known for their challenging conditions.
Among others, he was the skipper on Albatros, Explorer (a 24 m catamaran ), Etoile Molène (33 m tuna boat dundee), Etoile Magique, Etoile de France, Esprit d'Equipe, Pen Duick III, Pen Duick VI, and he has sailed on many other vessels from Cape Horn to Greenland, crossed the Atlantic several times and done a charter season in Tromso.
Goulwen holds the Captain 500 patent and several certificates such as Mechanic 750 kW and Medical III.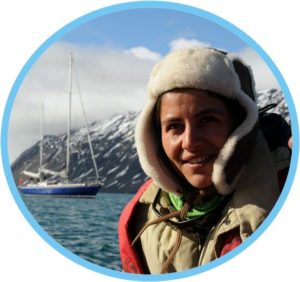 Goulwen will work in tandem with Julia Guérin, who has been sailing professionally for the last 11 years, 8 as captain.
Julia has sailed 20 000 nautical miles as skipper, including crossing the Atlantic 3 times, and more than 60 000 as co-skipper. She has done several seasons on charters offering skiing and sailing in Spitzberg and Norway and is as experienced racing or chartering, on modern sailboats (catamarans and single hulls), classical boats and tall ships.