Destinations
Available for hire in 2020
You are a professional or would simply like to hire the boat with your friends or family?
You wish to discover new horizons ski touring, watch the wild life, go kayaking along the ice shelf, trekking, climbing or to simply observe the amazing night sky?
KAMAK can take you where you wish for a length of time that can go from one to several weeks. Contact us to discuss your trip!
You'd rather join a group set up by a professionnal? Find all possibilities on the page Expeditions !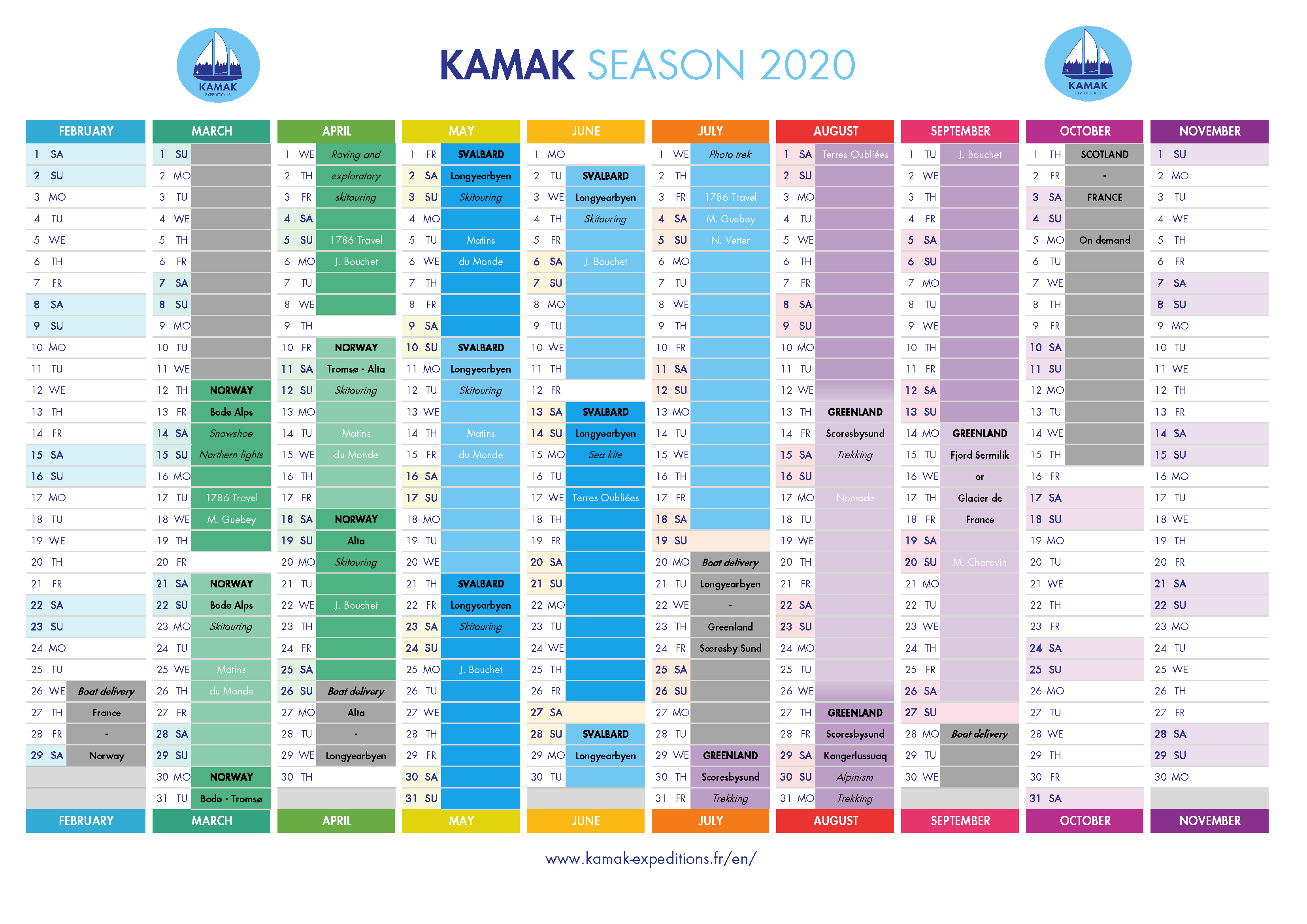 NORWAY – FINNMARK

Skitouring

From Alta

Tailor-made exploratory trip

7-13 April 2019




GREENLAND

Trek, nature watching, sea kayaking

From Constable Point to Kulusuk

Tailor-made exploratory trip

25 August – 5 September 2019

East coast of Greenland: Kulusuk, Amasalik, Sermilik Sound





FAEROE, SCOTLAND

Trekking, nature

Tailor-made exploratory trip

14-22 September 2019

Faeroe Islands, The Minch, Hebrides Islands, Skye Island




BOAT DELIVERY

Come sail with us!

100 €/day

In 2021, KAMAK will sail to Iceland, the West Coast of Greenland, Baffin and Ellesmere islands, the eastern entrance of the North-West passage!
Please contact us to set up your trip.